Category:Vampire: the Masquerade
Jump to navigation
Jump to search
Background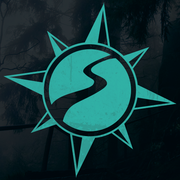 Vampire: The Masquerade is one of the longest-running and most storied parlor LARPs in the world. When it was first published in 1991, VtM took the gaming world by storm with a neo-gothic style, gameplay focused on deep questions of horror and morality, and a modern setting which set it far apart from the gaming norms of the time. When White Wolf published the Mind's Eye Theatre LARP rules in 1993, Live-Action Role-playing was fundamentally changed in a way we can still see today. Since then, several new editions have been published, with fans and players building book collections which spanned decades.
Now, the most popular system for VtM LARP is the By Night Studios edition, published in 2013. It simplifies the power-set, challenge resolution, and character creation process, allowing a new and wider audience to take part in this historic game.
The 2019 Chronicle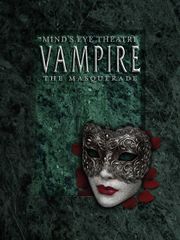 As the first Club Managed networked game in WPI, Vampire: The Masquerade is both a tentpole game, and an experiment. We've designed our chronicle to run straight out of the book with as few adjustments as possible. With a few very specific and easily understood exceptions, players can pick up the book and be confident they have everything they need to play.
Over the next few weeks, we will be publishing setting information, XP guidelines, and resources for local chapters. The Chronicle will officially begin in August of 2019, but players and chapters are welcome to join at any time, even if the chapter isn't formed until after the Chronicle starts. WPI's Chronicle XP guidelines guarantee that new players won't have to face an uphill slog to catch up, but will instead start out with just as much opportunity as players who were present on day 1.
If you're interested in joining our 2019 Masquerade chronicle as a player, feel free to join our group on Facebook so that we can help place you with a local chapter. If a local Chapter doesn't exist, or if you want to form one, contact the Board of Directors, so that we can get you all the resources you need to start up your own local WPI group.
Welcome to the story, let's tell it together.
Creating Wiki Pages
All the available templates are on the VTM2019 Templates page.
Subcategories
This category has the following 30 subcategories, out of 30 total.
Pages in category "Vampire: the Masquerade"
The following 6 pages are in this category, out of 6 total.